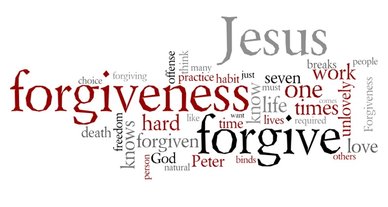 COMING UP AT ST. THOMAS...
.
​
​ST. THOMAS TO HOST FORGIVENESS
A LIVING
COMPASS.ORG
CLASS
4-WEEK PROGRAM ON WEDNESDAYS FROM 6-8PM
​JUNE 7, 14, 21 & 28.
PLEASE RESERVE YOUR SPACE BY CALLING THE
PARISH OFFICE AT 603-742-3155.
​A $40 SUGGESTED DONATION WILL INCLUDE ALL HANDOUTS AND A SHARED POT LUCK MEAL EACH WEEK
---
Welcome Home!

St. Thomas' Episcopal Church

​

is located at: ​

5 Hale Street, Dover, NH

Join us on ​Sundays at 8:00 and 10:00 AM for services*

Kids Rock! Sunday School is at 9:30 AM

* On the fifth Sunday of any month, there is one service at 9:00 AM.

Click Here

for more information.
---

You are Welcome Here!

Our Sunday worship services are at 8:00 am and 10:00 am. Here are some thoughts that may help you if you are planning a visit: Come as you are; we are a very diverse community as we tend to dress in every way. You will see some in blue jeans; others in coats and dresses. Our Parish has families with children, college students, young adults, couples with children who have left home, singles, seniors... everything and everyone. We are an inclusive community that is drawn from all over the region. Check out our article: "

What to Expect When You Visit

",

I'm New-How do I Join?

Strange as it seems, you really don't have to do anything special... but you may! Just come and worship and let us get to know one another. You do not have to join the Episcopal Church in a formal way in order to worship, attend classes or participate in activities. You may also donate support for the ministries of the church without becoming a member. Any baptized Christian - adult or child - may receive Holy Communion in an Episcopal Church.

---

I've never been to church before! I'm not sure I even believe in all this stuff!

That's okay... it never starts with belief anyway... it starts with relationships. When you start a new thing, say painting, you form a relationship with people... maybe you join a class. Then you start doing... following... getting help from others who know the craft. It is out of the doing... painting things... that you may find that you start to draw some conclusions about things. That's the way it works: form a relationship... do things together... beliefs will follow. So come wherever you are on your journey, and we'll start by getting to know one another.

You don't have to believe in God to be welcome here. We think you'll find that there are people here with all levels of belief who, nevertheless, find something that resonates at St. Thomas. One of the charms of The Episcopal Church is that we don't park our brains at the door. Of course, most of us believe in God and in the "good news" of Jesus Christ, but we've gotten to this belief by living it with one another. We believe that the Holy Spirit will work on you... and probably already is... she's like that.

If you've never been in a church, we understand your anxiety and will do our best to make you feel comfortable.

-St. James Episcopal Church Website